"Each day we are challenged to live our nature as a healthy soma in a body-phobic culture. To breathe, move, wiggle and hum with delight is our birthright and our destiny." - Jamie
"Jamie McHugh is not adequately nor accurately described by words like dancer or movement therapist - he is much more for which there are no good words. Transformative artist may approach his ability to utilize the non-verbal (movement, vocalization, drawing) not only expressively but also conjointly with the psychological/ insightful to promote a healing integration of awareness." - George F. Solomon, M.D., Psychiatry and Biobehavioral
Sciences, UCLA
"Jamie's teachings and technologies of amplification, slowing down, bringing in breath or sound, repeating micro movements that come from a felt inner sensing, or working with opposite impulses (to name just a few!) help to bring a more intimate relationship with what is alive in the moment and what maybe wants to be born." - Jeremy, psychotherapist
"We have a rich cross-cultural legacy of both contemplative and expressive practices at our disposal. How do we draw upon and update them to meet the conditions of the modern mind living in an industrialized body within an urban environment?" - Jamie
"All the principles of heaven and earth are living inside you. Everything in heaven and earth breathes. Breath is the thread that ties creation together."  - Morihei Ueshiba, founder of Aikido
"Bringing broad knowledge and understanding of the human being, Jamie opens up a world of experiencing your body from the inside out. I have learned so much and value what he offers; in today's times of 'disconnect', his work truly allows us to access what is important and meaningful." - Joy, Dancer and Teacher

Somatic Expression Calendar

Shown are course start dates. Click on course title for complete information.
Information about individual sessions can be found here
I am committed to making this work accessible and affordable to all, and have created financial policies and options to support that vision. Click here for policies.
The calendar is constantly updated.
Contact Jamie to receive his newsletter 2x/month. Sample newsletters here

March 2023
March 10-12: The Nature Talks "The Soul of the Earth"
March 26: Embodied Mindfulness Online Module 2 Seminar 9am-noon West Coast Time/ 18-21:00 Europe Time
March 26: The Power of the Pause: Breathing Room Online
7-8pm East Coast Time - Free class
March 27-May 15: Thinking Body, Sensing Mind
Online Series, 8 Mondays 7-8:15pm East Coast Time/ 4-5:15pm West Coast Time
March 29-May 17: Thinking Body, Sensing Mind Online Series, 8 Wednesdays 1-2:15pm East Coast Time/ 10-11:15am West Coast Time/ 19-20:15 Europe Time


April 16: The Power of the Pause: Breathing Room Online
9-10am West Coast Time/ 18:00 Europe Time - Free class


May 2023

May 26-28: Embodying Nature
Dartington Hall, Devon, England

June 2023
June 8-11: Embodying Nature
Toulouse, France (English with French Translation)
June 15-18: Embodying Nature
Val Lumnezia, Switzerland

June 22-25: Embodying Nature
Lavin, Switzerland (Workshop Full/Wait List)


July 2023
July 2: The Power of the Pause: Breathing Room Online
9-10am West Coast Time/ 18-19:00 Europe Time - Free class


September 2023
September 9: Thinking Body, Sensing Mind
Free Introductory Class - 9-10am West Coast Time/ 18-19:00 Europe Time
September 9: Thinking Body, Sensing Mind
Free Introductory Class - 4-5pm West Coast Time

September 10: Embodied Mindfulness Online
Free Introductory Class - 9-10am West Coast Time/ 18-19:00 Europe Time
September 24-30: Embodying Nature
Sea Ranch, CA

October 2023
October 9-November 27: Thinking Body, Sensing Mind
Online Series, 8 Mondays 4-5:15pm West Coast Time
October 3-December 19: Embodied Mindfulness Online (Module 1 & 2) Tuesdays, 10-11:15am West Coast Time/ 19-20:15 Europe Time
October 11-December 6: Thinking Body, Sensing Mind
Online Series, 8 Wednesdays 10-11:15am West Coast Time/ 19-20:15 Europe Time (no class November 22)

November 2023
November 4: Embodied Mindfulness Online Module 2 Seminar 9am-noon West Coast Time/ 18-21:00 Europe Time

December 2023
December 2: Embodied Mindfulness Online Module 2 Seminar 9am-noon West Coast Time/ 18-21:00 Europe Time
January 2024
January 13 & 14 (6 Month Series begins): Somatic Movement Lab Series
9-Noon West Coast Time/ Noon-3 East Coast/ 18-21:00 Europe Time

February 2024
February 11: Somatic Movement Lab Series
9-Noon West Coast Time/ Noon-3 East Coast/ 18-21:00 Europe Time


March 2024
March 16 & 17: Somatic Movement Lab Series
9-Noon West Coast Time/ Noon-3 East Coast/ 18-21:00 Europe Time


April 2024
April 6 & 7 (9 month program begins): Somatic Expression in Nature/Embodying Nature Module 2 - Info Coming Soon
April 13 & 14: Somatic Movement Lab Series
9-Noon West Coast Time/ Noon-3 East Coast/ 18-21:00 Europe Time


May 2024
May 26: Somatic Movement Lab Series
9-Noon West Coast Time/ Noon-3 East Coast/ 18-21:00 Europe Time


June 2024
June 29 & 30: Somatic Movement Lab Series
9-Noon West Coast Time/ Noon-3 East Coast/ 18-21:00 Europe Time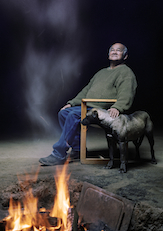 photo by Rick Chapman