"To stop your mind does not mean to stop the activities of the mind. It means your mind pervades your whole body." - Shunryu Suzuki, Zen Master
"Thank you Jamie for your work, for your journeys from the outside in with physical stepping stones that help me to anchor in and connect with the physicality of my being. It is truly a treasure for me." - Elisabeth, Teacher

MODULE 2: Theory and Application

Pre-requisite: Module 1

Module 2 is an online study group in the application and transmission of Embodied Mindfulness for working with individuals and groups. The focus of this module is to cultivate guiding skills by externalizing the inner experience of Embodied Mindfulness with language. Participants receive individual attention and supportive group feedback to gain confidence in presentation and mastery of the material.
Over the course of the program, you will learn how to:
Gain expertise in using clear directional language for guiding
Use your voice mindfully
Pace your rhythm of guiding
Develop your own unique style
Apply these foundational practices to your work
The program consists of:
4 individual online sessions with Jamie
Attendance (as your schedule allows) at a Module 1 course as a witness, participant and support person
Attendance at Module 2 seminars - schedule determined by the group
Weekly peer practice sessions
In this module, you will guide the peer group and Jamie twice:
15 minute practice
30 minute combination of practice and your unique development
Module 2 Fees: $650

Payment Plans Available - Partial Scholarships based on need available
Inquire here about either option

MODULE 3: Practicum and Certification
Module 3 supports your teaching out in the world through supervision and leads to certification. The program consists of:
Teaching a six session Embodied Mindfulness course in your community or online
Guiding midweek review sessions in the Module One training
Completing four individual online supervision sessions with Jamie
Writing an 800-1,200 word piece describing your particular application/development of the Embodied Mindfulness model
Module 3 Fees: $600
Upon completion of the program, you will receive certification as an Embodied Mindfulness practitioner plus your information on the Somatic Expression website, referrals, and a one time featured profile in the monthly newsletter. Certified practitioners are also eligible for compensation as assistants in future trainings.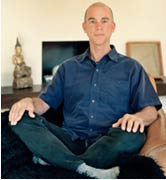 "Jamie brings an exceptional combination of knowledge, skills, warmth and humor to the exploration of the body, both inner and outer. Using dialogue, instruction, movement and stillness, Jamie's workshops open new pathways to body-knowledge and self-awareness. Further, as it is grounded in a deep respect for and honoring of each person's spirit, Jamie's work is accessible and useful at all stages of life - from youth to the "third age." Overall, studying with Jamie offers opportunities to learn and grow in ways that are serious yet light, sometimes quiet, often surprising, and always intriguing." 

 - Virginia, Chaplain