"To stop your mind does not mean to stop the activities of the mind. It means your mind pervades your whole body." - Shunryu Suzuki, Zen Master
"Happiness is not an individual matter. When you are able to bring relief, or bring back the smile to one person, not only that person profits, but you also profit. The deepest happiness you can have comes from that capacity to help relieve the suffering of others. So if we have the habit of being peace, then there is a natural tendency for us to go in the direction of service." - Thich Nhat Hanh

The Power of the Pause: Breathing Room Online
Free class for returning& retuning with 360 Degree Breathing


With so much anxiety and uncertainty presently in the world, the return to the breathing body in the company of others online is a much-needed soulful sanctuary and an oasis of calm, clarity and ease.
These hour-long online gatherings are guided in real-time to offer a practical experience of collaborating with your breathing to dissipate anxiety and stabilize attention.
The session will consist of a 5-minute introduction, a 45-minute experience with a primary focus on 360 degree breathing and individual variations, and 10 minutes for reflection.
Open to all levels of experience.
Please watch this 2 minute 3D view of diaphragm video before session to get an inside view of what we will be exploring
Download class hand-out HERE


Contributions to support this project can be sent via Paypal HERE
Click below on your choice of Date to preregister
adjust for your time zone
May 9 10-11am Pacific time
May 24 10-11am Pacific time
June 7 10-11am Pacific time
June 21 10-11am Pacific timE

JULY 11 9-10am Pacific timE


JULY 19 9-10am Pacific timE

August 8 9:30-10:30am Pacific timE

August 22 9:30-10:30am Pacific timE
September 5 9:30-10:30am Pacific timE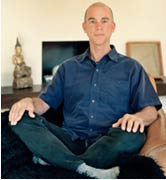 "Thank you Jamie for your work, for your journeys from the outside in with physical stepping stones that help me to anchor in and connect with the physicality of my being. It is truly a treasure for me." - Elisabeth, Teacher